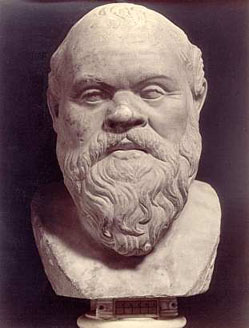 This week a colleague of mine asked me to help out with a customer's network design in his VMware environment.  I have long possessed the kind of socratic wisdom that allows me to recognize my ignorance.  And I have either the confidence of the foolishness to boldly announce here that I am a networking ignoramus.  But the journey to enlightenment starts with one step.
I started my research on Twitter and asked friends to help me find whitepapers on the subject of VMware environment network best practices.  One Tweep (Nate Raper) asked me to share everything I found.  This article, vPivot's first aggregation, contains the VMware environment network papers that I have received and reviews.
Below are the network papers I know of and my comments on them.  I will continue to add to this list as more papers come to my attention.
| Title | Date | Author | Comments |
| --- | --- | --- | --- |
| VMware Infrastructure 3 in a Cisco Network Environment | 2008 | Cisco | The single best paper to introduce networking neophytes to virtual environment networking. Covers the VMware basics like "What is a portgroup?", "Can virtual machines see each others traffic?", and "How do I configure vSphere for VLANs?" Also introduces network topology in VMware environments. Unfortunately there is no discussion of network features introduced since vSphere. |
| VMware Network I/O Control: Architecture, Performance and Best Practices | 2010 | VMware | As with most of VMware's performance papers, this document is not about providing general guidance as much as analyzing the product under certain circumstances. But this is one of the only data-backed white papers on NetIOC and serves as a good overview of the technology and proof of its value. The small "NetIOC Best Practices" section on page 24 is mandatory reading for anyone using vDS and 10gE. |
| VMware vNetwork Distributed Switch: Migration and Configuration | 2009 | VMware | This paper accompanied the vSphere launch in 2009 and introduced the world to the vNetwork Distributed Switch (vDS). Like the Cisco paper, this document is aimed more at explaining what the technologies are than how they should be be used. However, there is a great section on vSwitch-to-vDS migrations that is worth of read if you are considering the change. As I learned in a vSpecialist lab session in Tokyo a while back, migration to vDS is pretty easy. But if you do not think out the process in advance, you could find yourself stuck. |
| The Great vSwitch Debate | 2009 | Ken Cline | This series is the richest source of true best practices with respect to VMware networking. Ken interleaves his recommendations on network design, nomenclature, and VMware feature choices with with technical explanations of how things work and why you should listen to him. Like many of the articles on this list, Ken published this blog series before vSphere was released so no vDS descriptions are included. |
| Performance Best Practices for VMware vSphere 4.1 | 2010 | VMware | This document is the staple for every performance-minded VMware administrator. Consider this the "old testament" of VMware performance documents. All other performance law springs from this. But a networking document it is not. If you are looking for networking guidance, skip this whitepaper's meagre discourse the subject. |
| NetApp and VMware vSphere Storage Best Practices | 2010 | NetApp | This is the first document I read in my hunt to understanding networking. I would not have thought my first education on the subject would come from a storage company but NetApp provided some solid, concise guidance on networks in this paper. Pages 23-30 present a concise summary that should be reviewed like a checklist against your environment: VLANs, jumbo frames, MSLA, etc. This paper both explains and instructs on a short list of very important topics. |
| DELL EQUALLOGIC PS SERIES NETWORK PERFORMANCE GUIDELINES | 2009 | Dell/EqualLogic | On its surface this is a comparable paper to the NetApp one on the subject. But, unlike the well-written and well-organized NetApp effort, this whitepaper reads more like a bulleted list than an instructional document. On top of that, the formatting is funny and there is an inexplicable highlight on page four. Skip this paper and use NetApp's if you want a storage-minded view of networking. |
If you know of any other networking documents focused on VMware deployments, please mention them in the comments. I will continue reading them and linking them here.